IRON MULE RESTAURANT & BAR
BURGERS. SANDWICHES. ENTREES.
LOCATED IN THE HEART OF EASTON, PA
TWISTS ON
YOUR FAVORITE COMFORT FOODS
Serving the best food along the Delaware River in Easton, PA, the Iron Mule Restaurant & Bar offers a variety of dishes highlighting innovative takes on American classics and your favorite comfort foods. With a warm and caring staff in a rustic environment, live music every weekend, monthly social events and signature cocktails paired with a menu that keeps you wanting more, the Iron Mule offers a dining experience you can't get anywhere else.
Join us for Brunch too,
every Sunday from 10A-2P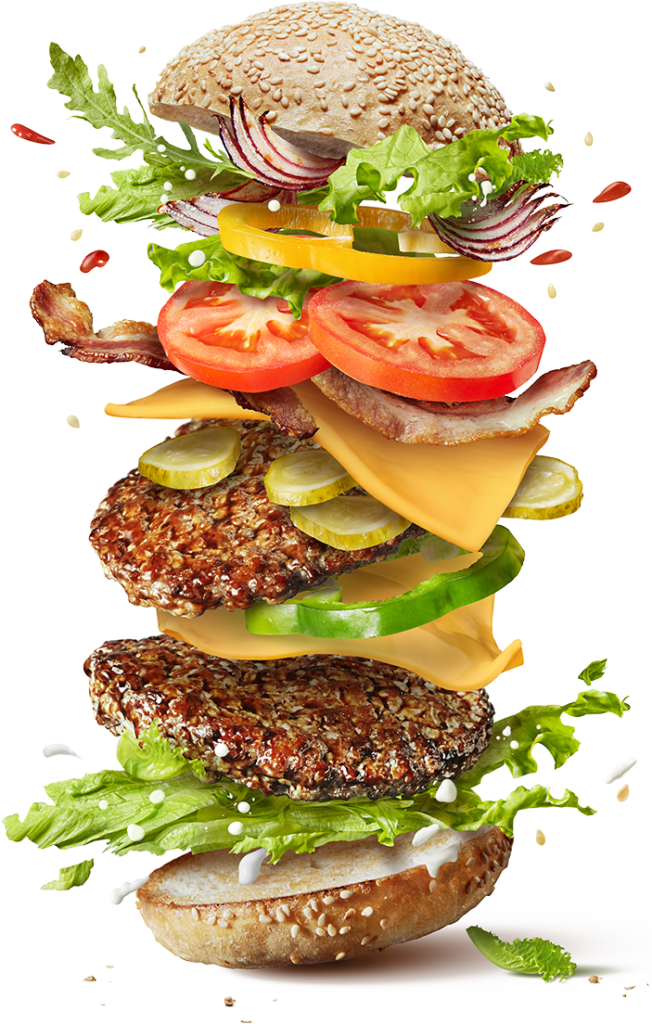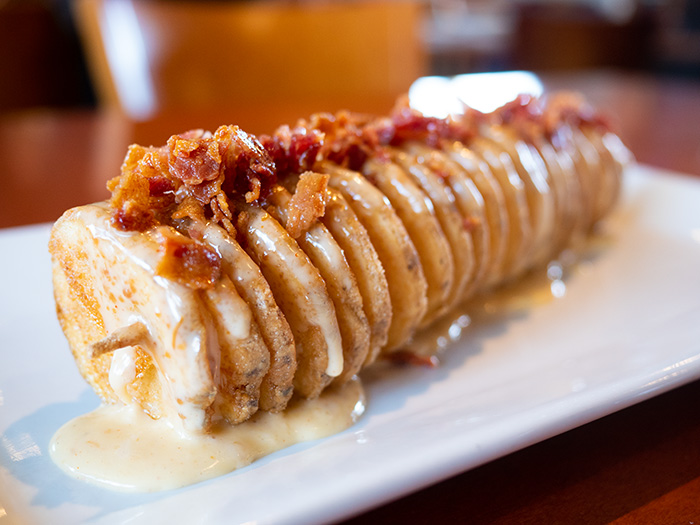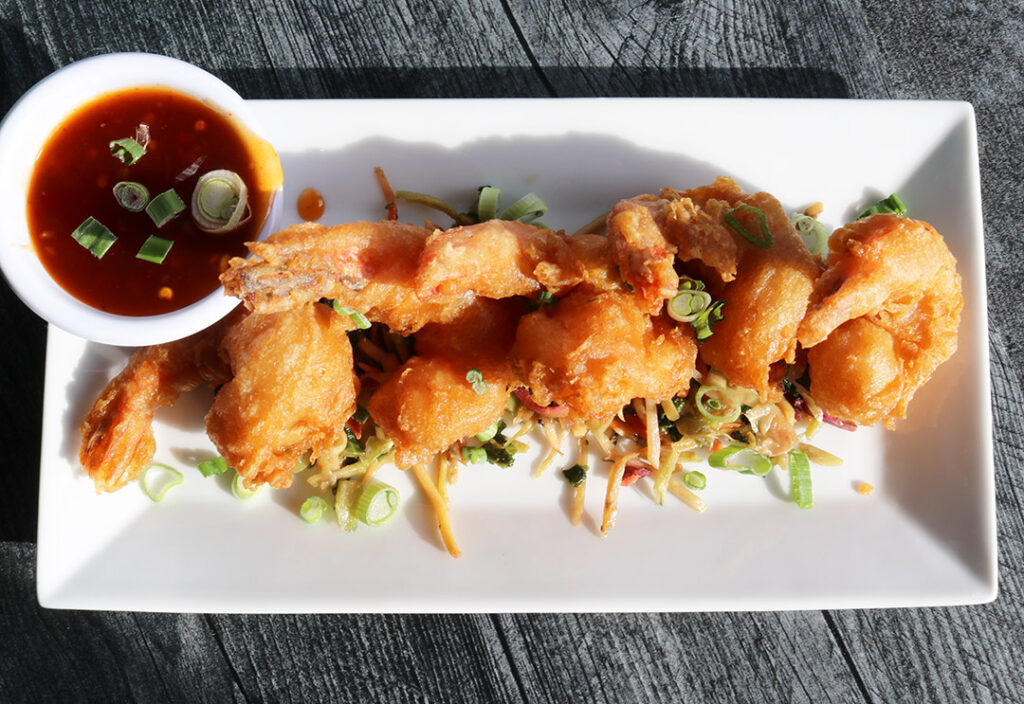 Whole spiral cut Idaho potato topped with crumbled bacon and house beer cheese
Chef's choice rotational egg rolls – try all of our delicious flavor combinations before they switch out!
Sweet and spicy bacon with Alabama white BBW sauce
Mussels steamed in Iron Hill Octoberfest Ale with green peppers and red onions served with garlic toast
Tempura battered shrimp over a bed of Asian slaw with our house sweet Thai Chili sauce
Your choice of 8 classic bone-in or boneless wings sauced just the way you like 'em with your choice of ranch or bleu cheese on the side.
Burger loaded with sautéed mushrooms, Swiss cheese and frizzled onions with BBQ sauce
Thinly sliced chicken or savory ribeye topped with mushrooms, peppers, onions and melted American cheese on a toasted baguette
Grilled marinated chicken breast with Iron aioli, smoked Gouda cheese, bacon, lettuce, onion and tomato
Roasted Angus beef with Swiss cheese and roasted garlic aioli on a roll with au jus sauce on the side
Crispy battered cod fish served with cream slaw and tartar sauce on the side with house french fries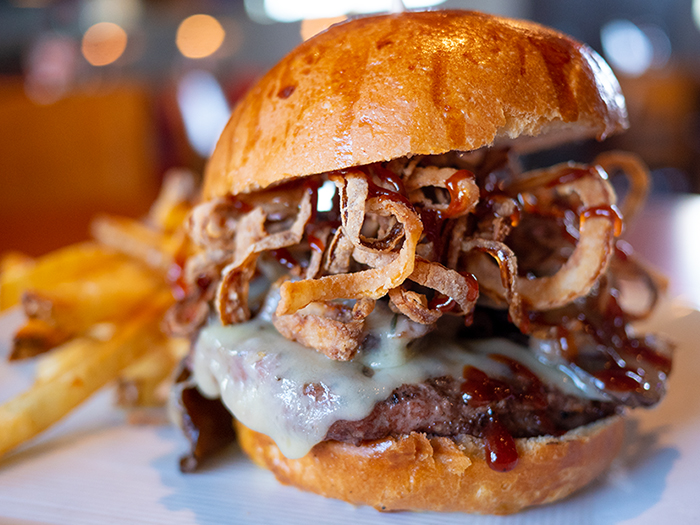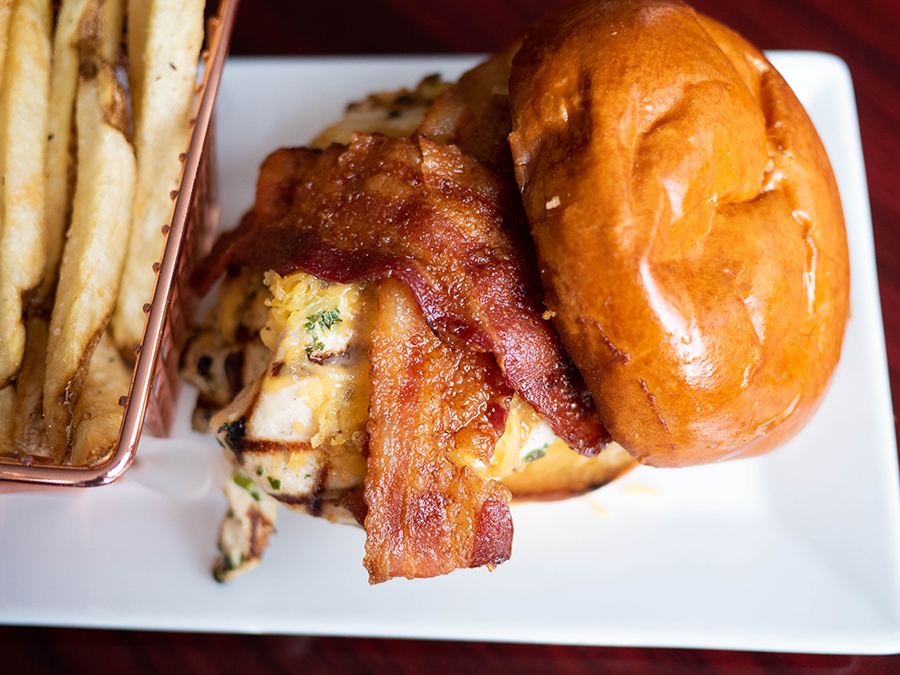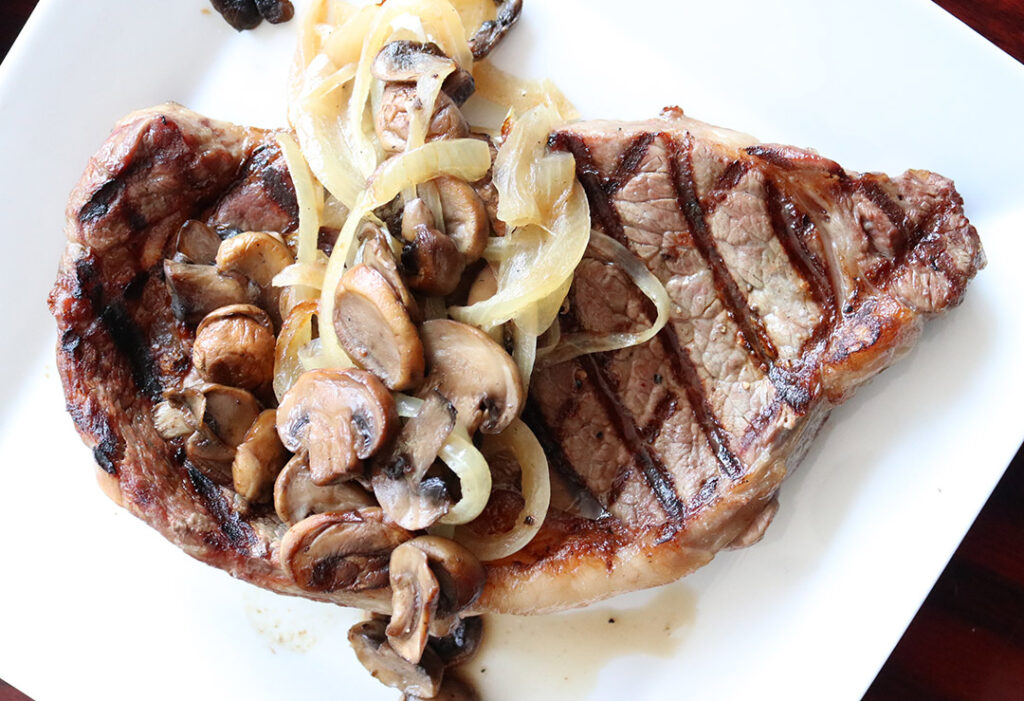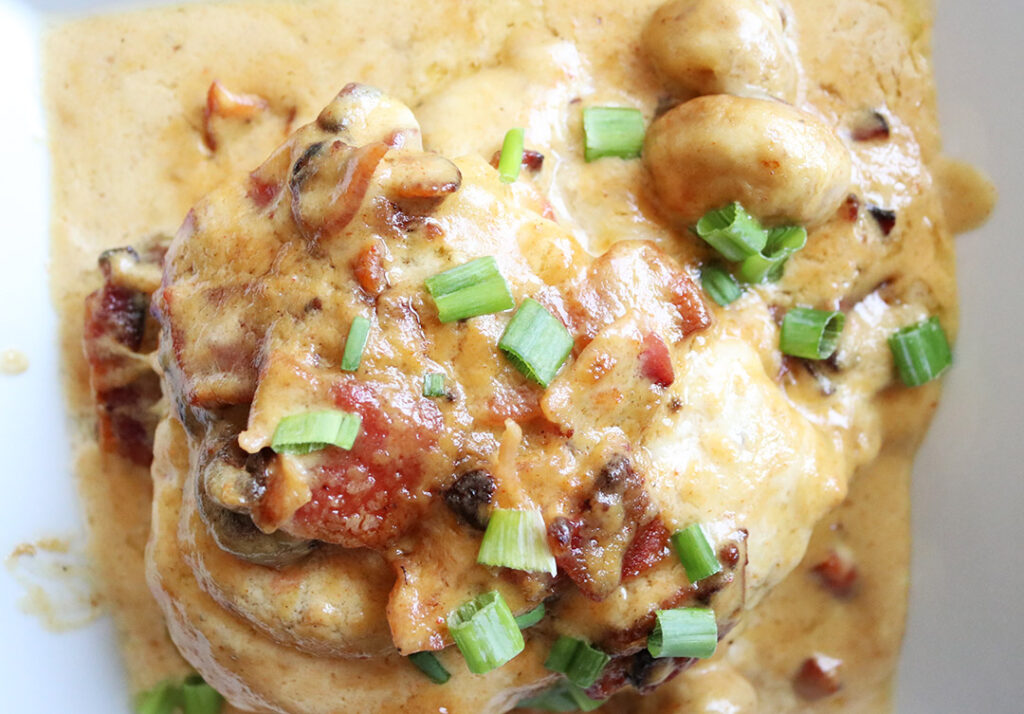 CHICKEN OR SHRIMP ALFREDO
Creamy Alfredo sauce made from a rich heavy cream and parmesan cheese, served over linguini pasta and topped with your choice of grilled chicken or shrimp
Hand cut Angus ribeye steak cooked to perfection and topped with sautéed wild mushrooms and onions
Seared cod with brussels sprout leaves, onions and roasted potatoes topped with a cream and paprika honey drizzle
Two boneless chicken breast pan seared with bacon and mushrooms topped with a spicy honey mustard and melted Swiss cheese sauce
WHAT'S HAPPENING AT THE IRON MULE
Join us throughout the week for our daily special events like Trivia, Karaoke and Fa"muley" Night or check out one of our late night events every Friday and Saturday!
Monday 4:00 P – 9:00 P
Tuesday CLOSED
Wednesday 4:00 P – 10:00 P
Thursday 4:00 P – 10:00 P
Friday 11:00 A – 2:00 A
Saturday 11:00 A – 2:00 A
Sunday 10:00 A – 9:00 P
Join us for Brunch every Sunday from 10A-2P!
Iron Mule PA
831 South Delaware Drive
Easton, PA 18042
ironmulepa@gmail.com
484-544-4728
Mon. Trivia Night
Wed. Fa"muley" Night
Thurs. Karaoke Night
Fri. & Sat. Late Night
Sun. Brunch + Jazz Night